Passengers on Warsaw trams will soon be able to buy tickets quicker and more conveniently than before. Warsaw Trams Ltd – the operator of the tram system in the capital of Poland – has started the installation of new vending machines leased from the Mint of Poland. The first 9 machines have been installed so far; another several dozen out of 583 in total will be put into operation in public transport vehicles only this month. The rollout is to be completed in H2 2019. The total contract value, together with the servicing and maintenance services to be provided in the next several years, is PLN 21 million
More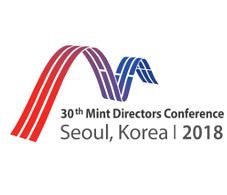 During the 'Mint Directors Conference' 2018 which took place in Seul between April 22-26 the Mint of Poland has received as many as four awards, including the most prestigious categories of the competition. This great achievement constitutes a great commendation and confirms the Mint's leading position on the international stage. The products' technological level of innovation as well as their high artistic value were appreciated.
More
During the 8th international conference "COINS 2017" on 22-23 September 2017 in Moscow, the Mint of Poland was awarded in three categories, including the People's Choice Award, considered the most important distinction of the event.
More
The best participants of the 10th World Games will receive medals minted at the Mint of Poland. The World Games – a unique sport event – is a great opportunity to admire (first time in Poland) the struggle of over 3,500 athletes of various non-Olympic sport disciplines.
More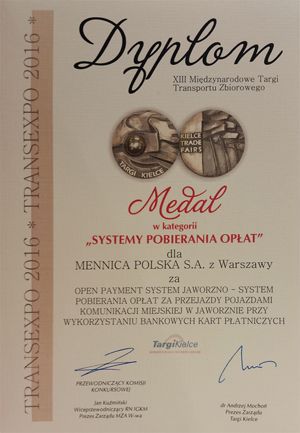 During the 13th The International Fair of Public Transport TRANSEXPO, the Mint of Poland received the main award (medal) for its Open Payment System in the category Fare Collection Systems.
More
The Mint of Poland participated in a prestigious international conference Mint & Print (6 September 2016) and Beirut Money Fair (9-11 September 2016). The company participated in the event as a platinum sponsor with Siemowit Kalukiewicz, its Chief Operating Specialist, as one of the speakers.
More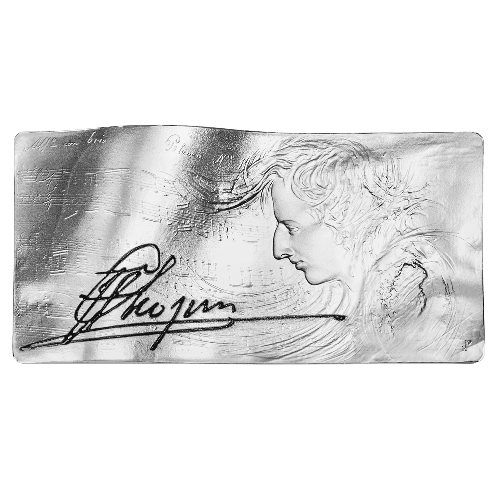 The coin "Chopin's Score" was awarded the II place in the "Unique Concept" category during the Coin Constellation 2016 numismatic competition in Moscow. Collectible with face value of 20 New Zealand dollars was struck on the occasion of the XVII International Chopin Piano Competition in honor of the world-famous Polish composer.
More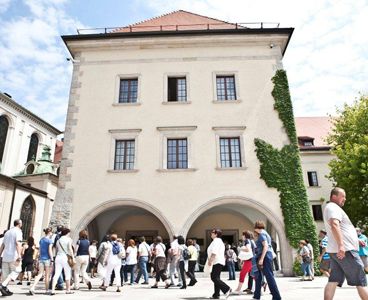 The store of the Mint of Poland situated in the Wawel Castle was opened 5 years ago and has been a permanent hallmark of the Cracow's landscape ever since. It is a popular destination for tourists, connoisseurs of art and people looking for a special-occasion gift.
More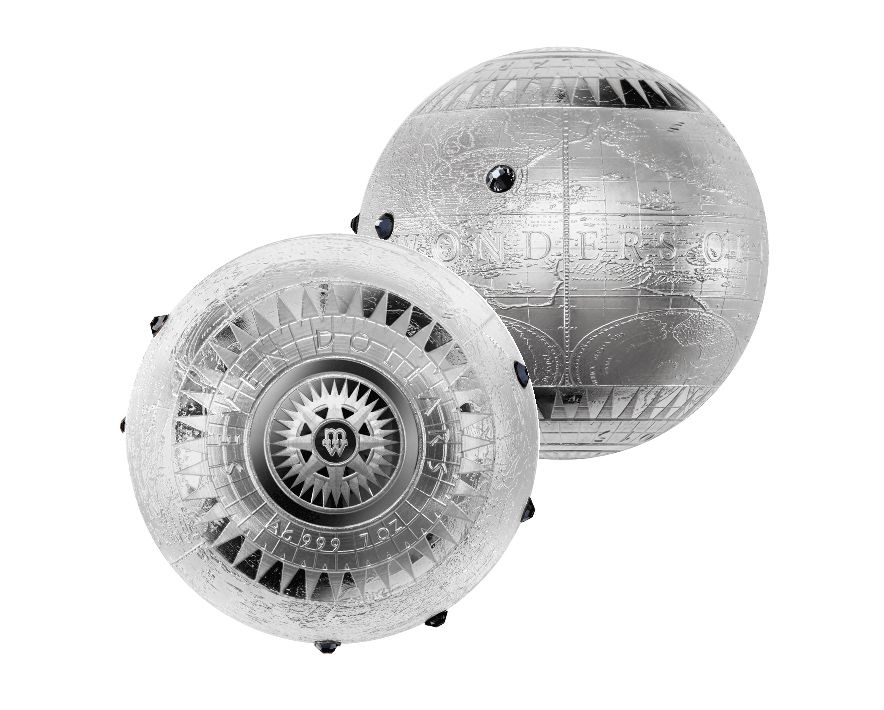 The Mint of Poland has won three prestigious awards in the 29th international numismatic competition organized during the Mint Directors Conference in Bangkok.
More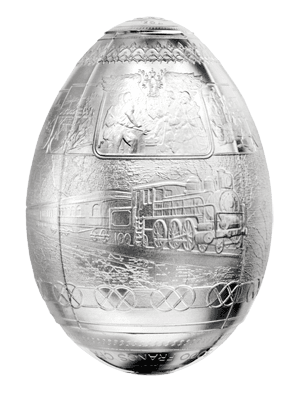 The Mint of Poland extended its portfolio of the most innovative products with a new spatial coin "Trans-Siberian Railway Egg". The souvenir was featured during the "World Money Fair 2016", one of the most prestigious events in global numismatics. Struck with the use of high-end technologies, the egg-shaped coin unsurprisingly captured a lot of attention during the event.
More