Why is it worth investing in shares of the Mint of Poland?
For nearly 250 years our brand has been a guarantee of stability, superior quality and consistent development.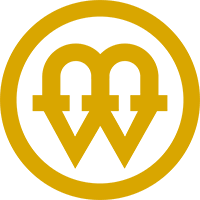 Our bold approach to the needs of the fast-changing market enables us to effectively diversify its operations and generate profits for our shareholders in new segments.
The Company is a manufacturer of circulation and collector coins for Narodowy Bank Polski, as well as the leader in production of collector coins and other numismatic products in Poland. What is more, we are recognized as one of the three most technologically advanced mints in the world, which allows us not only to strengthen our position in the domestic market, but also to win contracts in the remotest corners of the globe.
The Mint of Poland is the only manufacturer of investment gold in Poland, and the leader in the area of implementation, operation, maintenance and development of city card systems in Polish cities. In the near future, we also expect a significant increase in the Company's revenues resulting from investments in the real estate sector.