About us
Passion and commitment let us look optimistically into the future. We have had more than 250 years of tradition due to which, over the centuries, we have gained the highest competence and have developed the ability to seize opportunities in today's business world. Let's get to know each other better!

Who are we?
The Mint of Poland, in addition to its core business in the field of coinage and numismatics, consistently develops its competences in new business segments. We turn fresh and creative ideas into innovative solutions that set new standards – both domestically and internationally.
For 250 years we have been a leading manufacturer of coins and numismatic products. Regardless of this fact, we constantly look for new business opportunities and diversification of our portfolio. Thanks to this strategy we are listed among top three most technologically advanced mints in the world, which allows us to effectively promote the brand of the Mint of Poland even in the most remote corners of the globe. Our coins win major awards in the most prestigious numismatic contests. We are main manufacturer of circulation coins and sole manufacturer of commemorative coins issued by the National Bank of Poland.
We satisfy domestic needs for the production of official and heraldic seals. The Company manufactures commemorative medals and highest quality insignia for local government. Thanks to highest craftsmanship of our minters, our products are perceived as true masterpieces of monetary art.
Our portfolio is diversified. We are a sole manufacturer of gold bars in Poland. We actively strengthen our position in the area of the Municipal Card System. As for now, this system is used in Poland's biggest cities, including Warsaw, Wrocław, Lublin, Bydgoszcz and Łódź.
For several years the Mint of Poland has also been dynamically involved in the real estate segment. Its newest project in this field is Mennica Legacy Tower – a modern office complex. The company also owns a 27-ha building plot in Warsaw's Żerań, as well as other building plots in Annopol and in the city center.
Mint of Poland in figures
The Mint of Poland and its business activity is deeply ingrained in the history of Poland. We are proud of this fact; however, we do not focus on our previous achievements. We consequently seek to set the standards in new areas – both business and non-business related.
Mint of Poland today:

almost 250 years of tradition
one of the most recognizable brands in Poland

one of top three mints in the world

symbol of the highest craftsmanship in the field of monetary art

business partner of foreign central banks and issuers
undisputable leader in innovation and creation of new solutions in the numismatic market

manufacturer of circulation coins, collector coins and gold bullion

award-winner in most prestigious numismatic competitions

symbol of the highest quality and craftsmanship in minting
carousel_item_0|/_fileserver/item/1500881::carousel_item_1|/_fileserver/item/1500883::carousel_item_2|/_fileserver/item/1500882::carousel_item_3|::carousel_item_4|::carousel_item_5|::carousel_item_6|::
Johann Philip Holzhaeusser comes to Warsaw from Dresden to serve at the court of King Stanisław August Poniatowski as the main medalist at the Mint of Warsaw.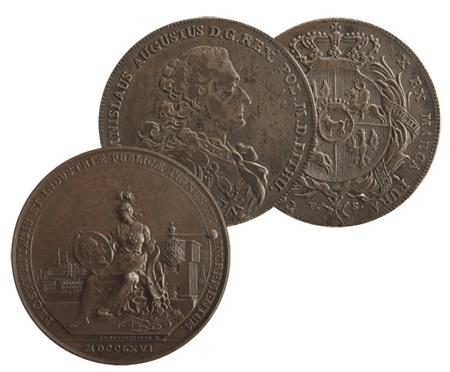 The brand of the Mint of Poland is a synonym of reliability and openness to changes. Our comprehensive offer is accompanied by innovative technological solutions.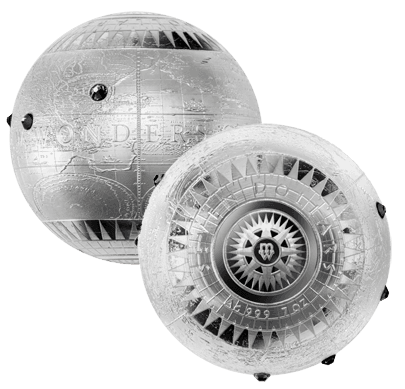 For many years the Mint of Poland has been supporting projects in the field of Corporate Social Responsibility. A significant part of our endeavors are long-term projects, what confirms our thorough understanding of the CSR policy.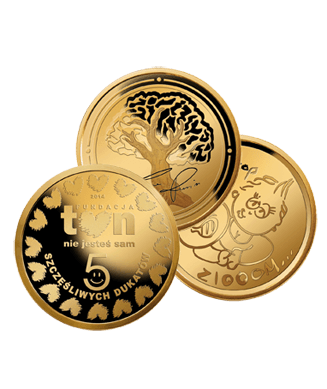 See also
Gain unprecedented access to the selected information