Career
The development of any company is not possible without the involvement of top-class professionals and consistent training of their successors. This is our priority in the area of personnel policy.

7 reasons why you should work at the Mint of Poland
We inspire our staff. Our priority is to create the widest possible range of opportunities for upgrading skills of our employees, while motivating them to develop themselves.

We care about the development of our employees. We count on their qualifications and commitment. Therefore we enable our team members to systematically increase the store of knowledge.

We give support not only in professional life. We help our employees meet their housing needs. We also co-finance leisure and recreation of their children.

We care about the health of the staff. We make every effort to ensure the comfort of our employees in the workplace and provide them with medical care.
We create a family atmosphere. Working in our team allows for building long- lasting and valuable relationships between people – we are important to each other even after retirement
.
We promote the highest standards. Our Code of Conduct sets ethical norms and rules of conduct applicable to all employees – regardless of their position.

We appreciate the role of the individual. Our personnel are the pillar of development and a source of pride. We work with the best specialists. And we know how to reward them for their commitment and contribution to the shared success.
Andrzej Stefaniuk
Andrzej Stefaniuk - Head of the Controlling Department: "I derive great job satisfaction from knowing that our products and services stand out with best quality and high level of innovation. I deeply appreciate the opportunity to work and share my knowledge with high-class professionals from various field, including coinage, electronic payments, domestic and international trade, marketing and finance."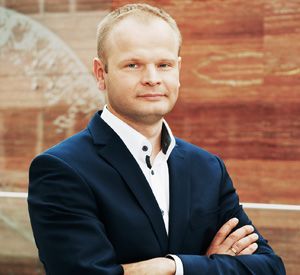 Rafał Kwarciany
Rafał Kwarciany - Technological Department Manager: "What I value most in the work for the Mint of Poland is the access to newest technologies, opportunity to participate in monetary fairs, occupational trainings, and the great room for self-development. I joined the Company in 2007 as a Technologist, now I am the Head of the Technological Department. This means I am responsible for tailoring and supervision of technological processes in the production departments and for the general technological progress."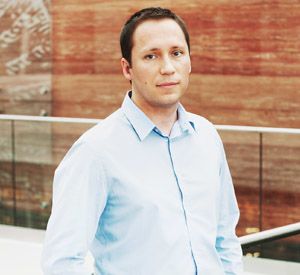 Marcin Płowicz
Marcin Płowicz - Master Craftsman in the Basic Production Department: "For nearly a decade I have enjoyed being the part of the Mint of Poland's team. During this time I have witnessed many changes for the better. Continuous growth and constant development of the Company is possible thanks to knowledge, commitment and loyalty of its employees. In my case, the drive for self-development has been noticed and appreciated by the supervisors, what resulted in my promotion to the position of a Master Craftsman."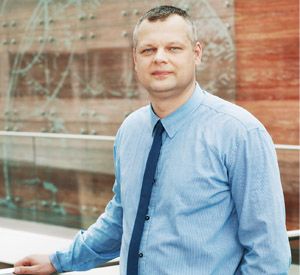 Robert Krawczak
Robert Krawczak - Packing and Counting Machine Operator: "I have been working for the Mint of Poland for 7 years. My job is a source of great satisfaction and self-confidence. Interesting tasks boosted my interest in the production process to such extent, that I decided to enroll at the Production Engineering and Management faculty. My education is co-financed by the Company. This gave me the opportunity to get promoted to the position of a team-leader."