Mint of Poland wins the title of "Alternative Investment Company of the Year 2019"
18 september 2020
The Mint of Poland was named "Alternative Investment Company of the Year 2019" in the 6th Invest Cuffs Awards. The title confirms the Company's investor attractiveness amid huge uncertainty in the times of highly challenging business conditions as it is the investors themselves who award it.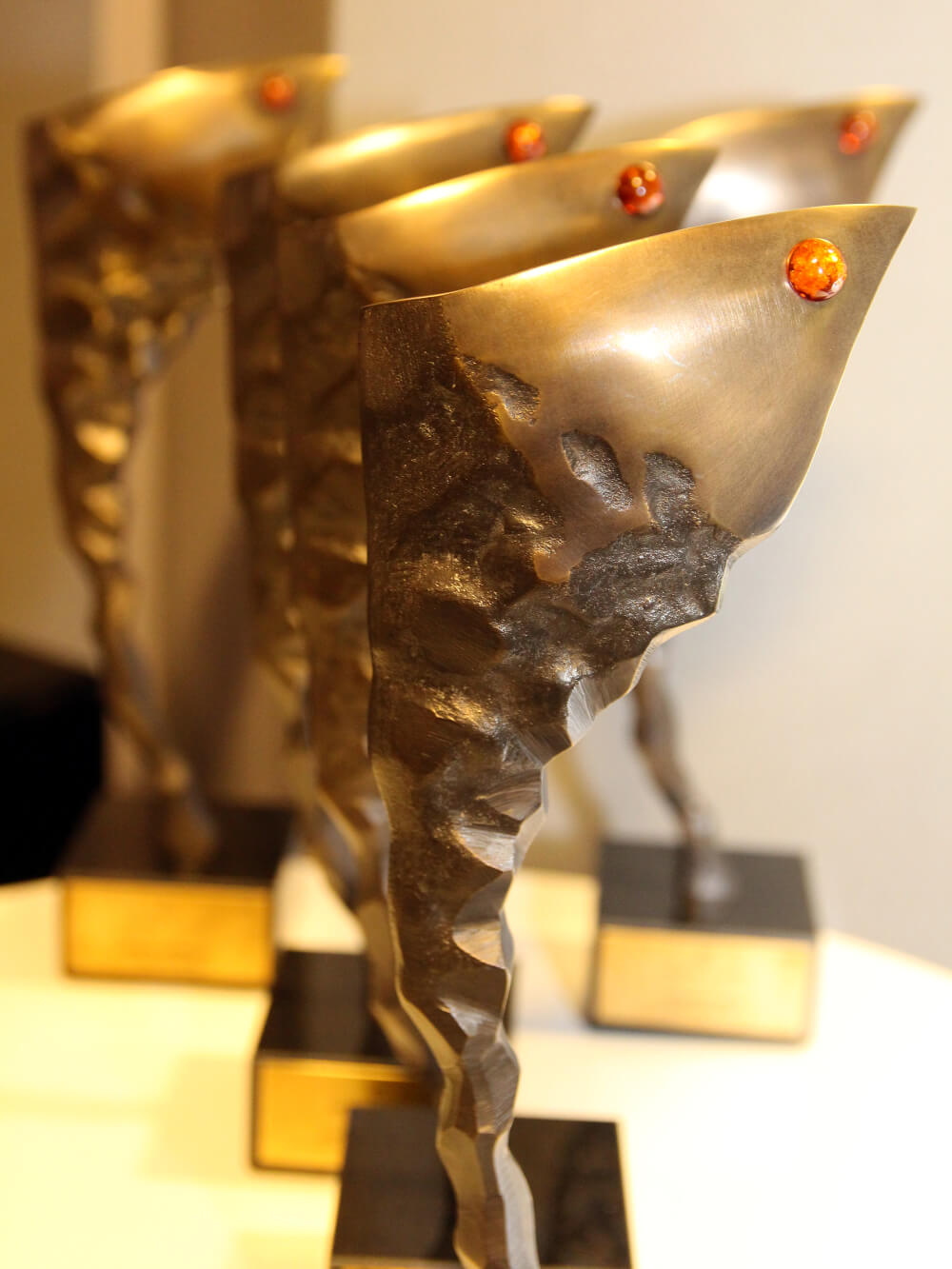 First held 6 years ago, Invest Cuffs Awards is a competition which every year awards both companies and individuals who have significantly contributed to building and fostering the knowledge and awareness of individual investors, and who offer top-quality products and services tailored to their needs. This year, the awards ceremony was held on 18 September at the PGE National Stadium in Warsaw. The Mint of Poland won in the category "Alternative Investment Company of the Year 2019".
"Gold is a perfect alternative to many other forms of investment, traditional or alternative, for those wishing to preserve or multiply their wealth. Over the last few months in particular, gold deposits have been very popular with investors. And this trend continues," said Grzegorz Zambrzycki, President of the Management Board and Managing Director, Mennica Polska S.A. in accepting the award. "We firmly believe that investment portfolio diversification should also include such assets as gold and silver, as well as other precious metals. Such commodities can act as an ideal counterbalance to stocks, bonds and bank deposits," Grzegorz Zambrzycki added.
Before this year's event, the organisers, the Invest Cuffs Foundation, changed the rules of the competition. For the first time, the winners were selected by investors from among the nominees pre-selected by the competition jury. Apart from the Mint of Poland, the nominees in the category "Alternative Investment Company of the Year 2019" included Desa Unicum, Dom Aukcyjny Art in House, Galeria Kolekcji Fibak, Goldenmark and Wealth Solutions.
The awards ceremony was held during the grand finale of the two-day educational conference for rookie investors, ABC Inwestowania (The Alphabet of Investment). During the conference, for the first time held entirely online, a number of panel discussions and presentations regarding topics broadly related to the financial market were held.