Mint of Poland again becomes partner of the run that saves lives
10 september 2020
On 13 September, this year's "Run for Blood and Bone Marrow Donors" will be held at the PGE National Stadium in Warsaw. This life-saving initiative is again supported by the Mint of Poland. Last year several hundred litres of blood were donated and 1,500 potential bone marrow donors were recruited.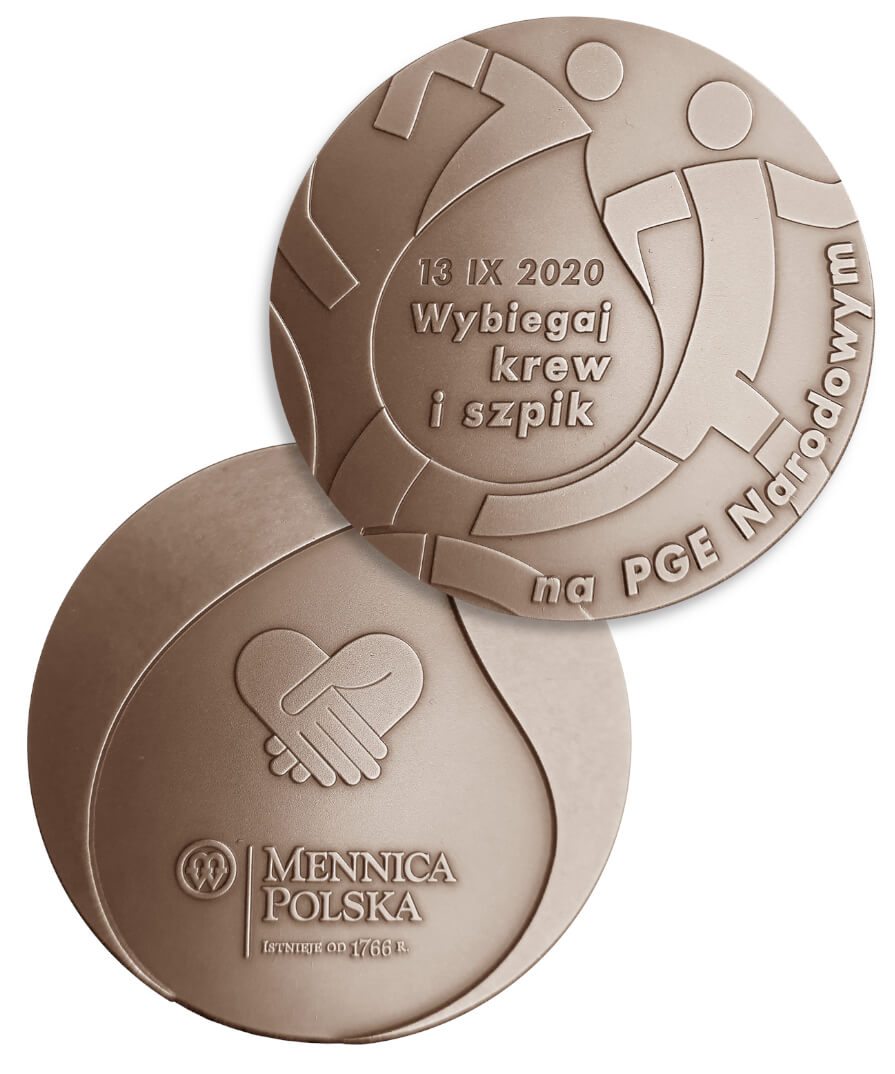 The mission of "Run for Blood and Bone Marrow Donors" is to promote voluntary blood donation and registration of potential bone marrow donors. Last year's run attracted more than 700 participants and, according to the National Blood Centre, several hundred litres of blood were donated and 1,500 persons registered as bone marrow donors all around Poland. At the Warsaw Sports Champions Gala earlier this year, the run was awarded as the Best Sports Event of the Year 2019.
Due to the health and safety measures, the number of participants in this year's event is limited. The 268 runners who have registered will be divided into two groups. In the first one, there will be 162 runners and in the second – 106. For all participants, the Mint of Poland funded commemorative medals made of patinated tombac.
The distance ranges from 1 to 5 km (0.6-3 miles), i.e. from 1 to 5 laps around the PGE National Stadium. Time is not measured – only the participation and engagement matters. So, everyone who wants to support the initiative can join. In the 2019 run, among the participants who crossed the finishing line were families with small children, Nordic walkers, wheelchair runners and runners on crutches, blind runners and seniors. The event will be covered online (link).
For several years now, the Mint of Poland has supported the organizer of the run, the charity Stowarzyszenie "Dać siebie innym" (The "Give Yourself to Others" Association), in its pursuit of ambitious goals and help initiatives for those in need.