Completion of structural works at Mennica Legacy Tower
28 march 2019
Today, the topping-out ceremony was held on the site of Mennica Legacy Tower – the new cutting-edge office tower currently under construction in the Warsaw district of Wola. This symbolises the finishing of structural works on the complex, during which more than 8 million kilograms of steel were used.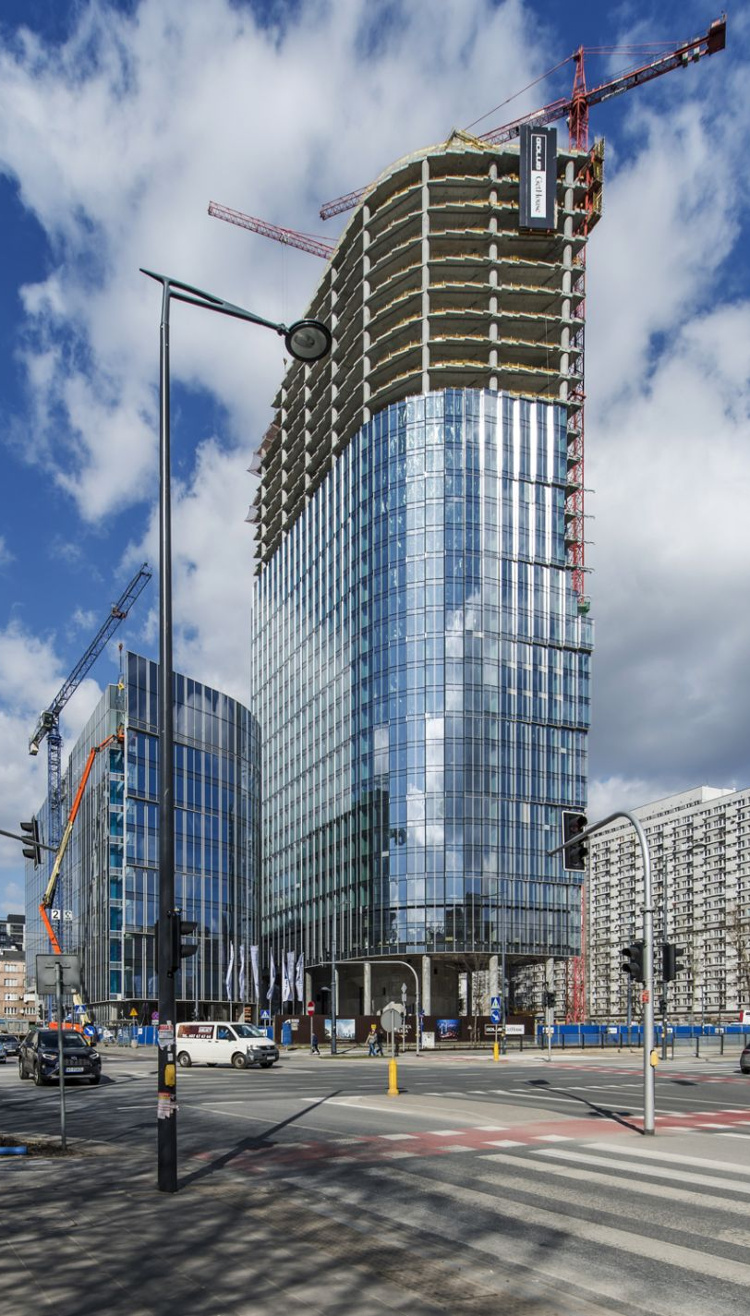 The installation of glass panels on the taller, 140-storey building is now underway. According to schedule, Mennica Legacy Tower will be commissioned this autumn but it has already proved a complete success – the investment has been fully (100%) commercialised. The construction works on Mennica Legacy Tower – the new office investment project developed on the corner of Prosta and Żelazna streets in Warsaw – commenced in November 2016.
The Mennica Legacy Tower project is scheduled for completion in Q3 2019. Currently, glass panels are being fitted on the taller building simultaneously with installation and finishing works inside. Also, the courtyard in front and the passage between the buildings is being developed.
See a short video from Mennica Legacy Tower construction:
Additional information:
Kamila Bidzińska

Kamila.Bidzinska@mc.com.pl