Insignia and National Symbols
National emblems, badges, business plates and local coats of arms made by Mennica Polska reinforce the credible image of institutions.


All local authorities and public institutions operating in a given territory must be recognizable
Symbols and badges which allow us to easily recognize the mayor, policeman and registrar are an integral part of performing these public functions. Their significance requires that the symbols of power stand out with the highest quality workmanship.
Chains with the national emblem and the emblem of the registry office

One of the most recognizable symbols of the judicial system and its attribute is a chain worn by the judge. Mennica Polska produces such chains made to order for the Ministry of Justice, the Supreme Administrative Court, district courts and voivodship courts. The volume of orders depends on the number of new judges receiving a nomination. To honor the workers of the judiciary who retire, we make mini chains that have commemorative value.
At the request of registry offices and municipal councils, we manufacture chains with the emblem of the registry office for the heads of registry offices.
Chains with coats of arms and emblems

Mennica Polska manufactures insignia of local governments, such as chains for district governors, chairmen of county councils, mayors and borough leaders.
We accept purchase orders for insignia of mayors and borough leaders from municipal councils. At the request of county authorities, we produce chains for district governors and chairmen of county councils. In the event the current coat of arms of the city or district changes, it is necessary to make new insignia - chains with the new coat of arms of the city or district, as well as seals with the coat of arms. New design projects of such insignia need to be approved by the heraldic committee.
Mennica Polska also makes chains to order for vice-chancellors and deans of higher education institutions.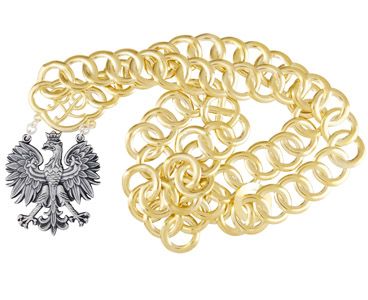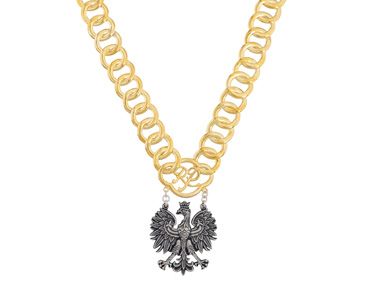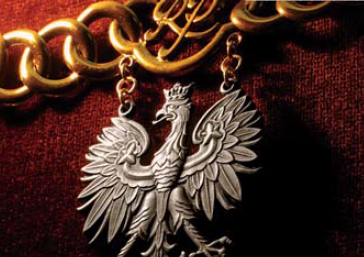 Other insignia and national symbols
Mennica Polska delivers countless identification badges with the national emblem for veterinary inspectors, debt collectors, deputy judges and legal trainees.
Among our clients are the voivodship police headquarters. We provide them with identification badges with individual identification numbers.
At the special request of our clients, we can make sceptres for authorities of higher education institutions.
Materials
In the production of insignia, we use copper alloys (brass, tombac). Additionally, we apply galvanic coating with pure gold or silver and decorate the items with ceramic enamels and paints. Due to a wealth of experience and knowledge gained over many years, our products are characterized by the highest workmanship quality and unsurpassed precision.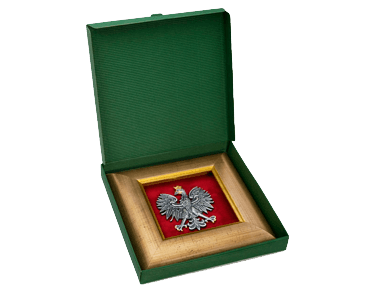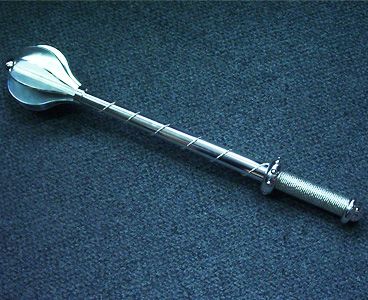 Contact us

Domestic Trade Division
---

tel.:
(22) 656 40 06, (22) 656 45 12

dzial_handlu(at)mennica.com.pl
,
---