Date stamps
We manufacture date stamps for institutional clients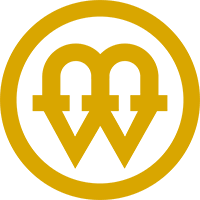 Workmanship
Date stamps manufactured by our company stand out with the highest quality workmanship due to the use of durable materials ensuring their long-term operation. To extend their durability, we use, among others, Bakelite handles, brass bodies and metal calendars. The possibility to replace invalid metal calendars allows for reducing unnecessary financial expenditure on replacing the entire device.
Types of date stamps
Mennica Polska offers the production of top quality date stamps:
Square (25×25mm)
Round (diameter: 25 mm)
Application
Date stamps are produced for all companies with the so-called "cash desks", including:
offices,
banks,
post offices,
housing cooperatives.
How to order
In order to obtain an estimate and place your order for date stamps, please contact us to define their shapes and the content to be placed on them. Orders are shipped to the recipient by courier, or collected from Mennica Polska S.A. personally by an authorized person being a holder of an indicated identity document with its number consistent with the one stated in the letter of authorization.
Contact us

Domestic Trade Division
---

tel.:
(22) 656 40 06, (22) 656 45 12

dzial_handlu(at)mennica.com.pl
---